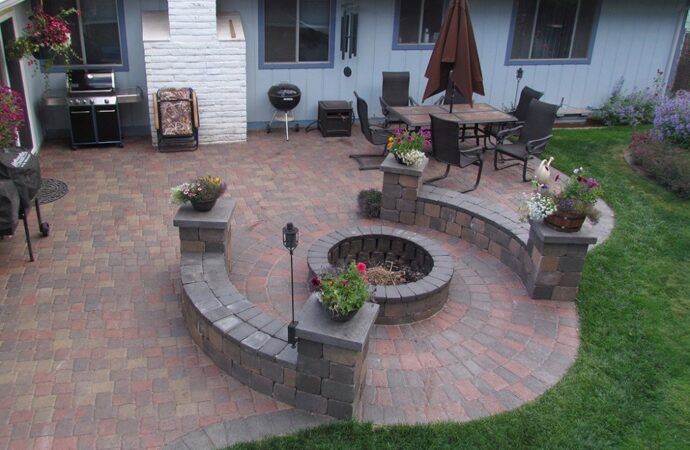 Did you know that stonescaping is an art-form? It can easily change the feel of your landscape. But did you know? Stonescaping can also add functional value to your landscape. How so? Well, it can be used to build your patio, or it can also be used to build your walkway paver, stones can also retain walls. Besides that, it can also be used to outline your flowerbeds. Stonescape can also be used as an alternative to wood mulch.
Are you interested to venture into the art of Stonescaping? But how can you really know which stones are right for what purpose? We will share some insights with you. Did you know that flagstones and cobblestones give out a rustic and flowing look? Not only that, but it also serves as a very durable surface. Most of the time, these two kinds of stones are largely used to build Patios and Walkways. Maybe you are more interested to have stepping stones through your garden?
In this case, you may want to consider larger stones. If not, you may also consider granite as they provide a flat area for you to step on. It also has its own aesthetics where it comes in irregular edges. This lessens the formality-feel of your landscape, it also reflects that you can be a creative and fun person.
With so many use cases, and a large variety of stone types to choose from. How will you ever know what is right for which purpose? Don't worry. We, "Sugar Land Landscape Designs & Outdoor Living Areas", are here for you. Our team consists of individuals who are creative, committed, and easy to communicate with.
Let us know what you would like to have designed with stonescape, and we will let you know what kind of stone would be best for that use case. Once we come to an agreement, we will begin the project. If at any point during the project duration, you want to learn the use case of the different stones, feel free to approach our team who is onsite. We are sure that they would be more than happy to share this information with you.
What are you waiting for? Get in touch with us now to secure a slot with us. The only landscape company you will ever need.
Here is a list of our services you can get at Sugar Land TX Landscape Designs & Outdoor Living Areas:
We service all of Texas. Below is a list of cities most of our services are at on a daily basis: