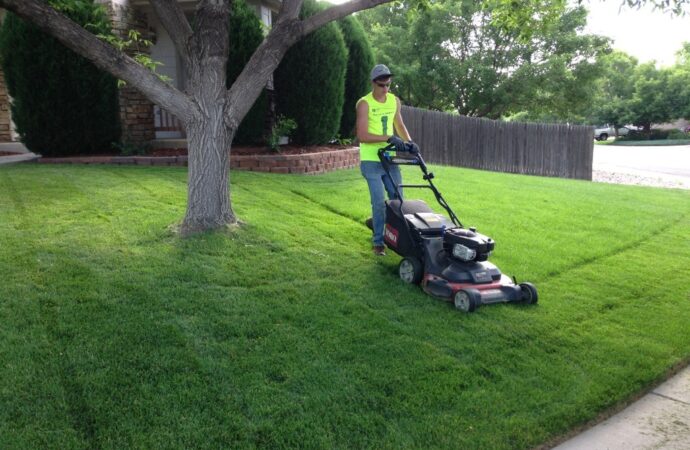 Aren't you just envious of others having the perfect, well-maintained lawn? Don't you want such a lawn for yourself? However, with the limited time of day and energy, especially after coming home from a hard day's work, it is nearly impossible to maintain it yourself. Even if you do have the energy, what are the chances that you have the tools required? In this case, why not consider engaging yourself in lawn services? But who should you reach out to? 
Queue, shameless plug. Why, hello there! We are "Sugar Land Landscape Designs & Outdoor Living Areas". Our team consists of creative, hardworking individuals with a can-do attitude. Each and every one of our members is easy to talk to, so don't be afraid to ask any questions should the need arise! Anyway, why should you hire us to maintain your lawn? Easy. By having us maintain your lawn, you would have time to yourself. You can finally do what you have always wanted to do but never had the time for. And at the end of the day, you would also gain the perfect, well-maintained lawn of your dreams. Besides, you would also be saving your money on buying the proper equipment, fertilizers, and also the skills required to maintain a lawn.
If you look at the bigger picture, you get yourself a lawn with the quality you have always wanted.
In the process, you got to have time for yourself. Also, you did not have to purchase any equipment for the sake of lawn maintenance. Imagine if you only used your equipment once in a while, and one day it broke down, you would have to bear the unnecessary cost. So, why not give us a call when you need such services? Am I right or am I right? Besides, our team would be most happy to drop by and assist you with your landscaping needs.
Apart from lawn services, we also have other services which we can offer you, such as Landscape Design & Installation, Outdoor Patios, Outdoor Pergolas, Stonescapes, Residential Landscaping, Commercial Landscaping, Irrigation Installation & Repairs, Drainage Systems, Landscape Lighting, Outdoor Living Spaces, Tree Service and Lawn Service.
Are you interested? Get in touch with us today and schedule a slot with the only landscape company you will ever need!
Here is a list of our services you can get at Sugar Land TX Landscape Designs & Outdoor Living Areas:
We service all of Texas. Below is a list of cities most of our services are at on a daily basis: