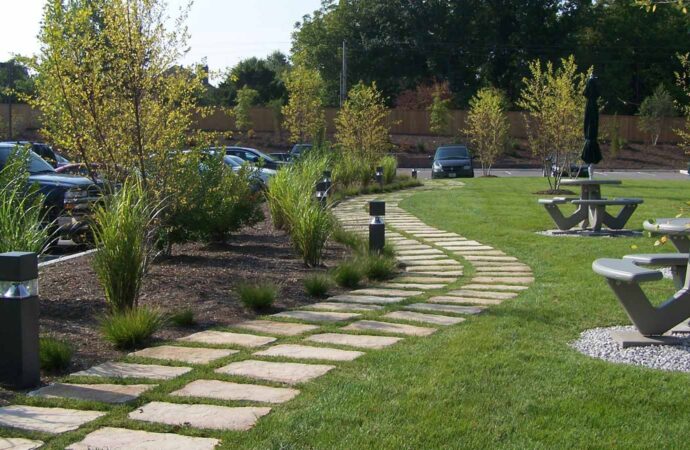 Do you own a commercial property? If so, do you wish to have your landscape re-designed? If that is the case, then this article is perfect for you! Read on to find out why.
Our company, "Sugar Land Landscape Designs & Outdoor Living Areas", would be perfect for satisfying your landscaping needs. We offer a wide range of services, such as Landscape Design & Installation, Outdoor Patios, Outdoor Pergolas, Residential Landscaping, Commercial Landscaping, Irrigation Installation & Repairs, Drainage System, Landscape Lighting, Outdoor Living Spaces, Tree Services, and even Lawn Services.
Do you have a lack of resources to allocate to landscape designing? Or maybe you never had enough time to initiate the landscape design project. It is truly unfortunate how we are limited by a 24-hour day. If only we had more time than that. Well, hey, if time has been your limitation, it's a good thing we are here! We can support your project, end-to-end. This means that we involve ourselves from the very beginning, at the planning stage, until the end, which is the execution or implementation phase of this project.
All you need to do is to let us know which services you are interested in. Let us know your worries, your dreams, and we will do our best to address them. For example, if you already know what you would want to expect your landscape to turn out let us know and we will turn your description into a design proposal that can be a visual representation of how you would like your landscape to be.
If changes are needed, our team will be hard at work to implement the design changes according to your preference. However, our team will still provide you with their professional opinions on better alternatives, if there are any. For example, if you happen to want a certain theme for your landscape but have chosen colors or plants that do not fit with it, our team will advise you on the mismatch. However, the final decision is yours. We will proceed with the proposal which you have approved.
What are you waiting for? Get in touch with us and have your slot secured with the only landscape company you will ever need.
Here is a list of our services you can get at Sugar Land TX Landscape Designs & Outdoor Living Areas:
We service all of Texas. Below is a list of cities most of our services are at on a daily basis: