Outdoor Living Spaces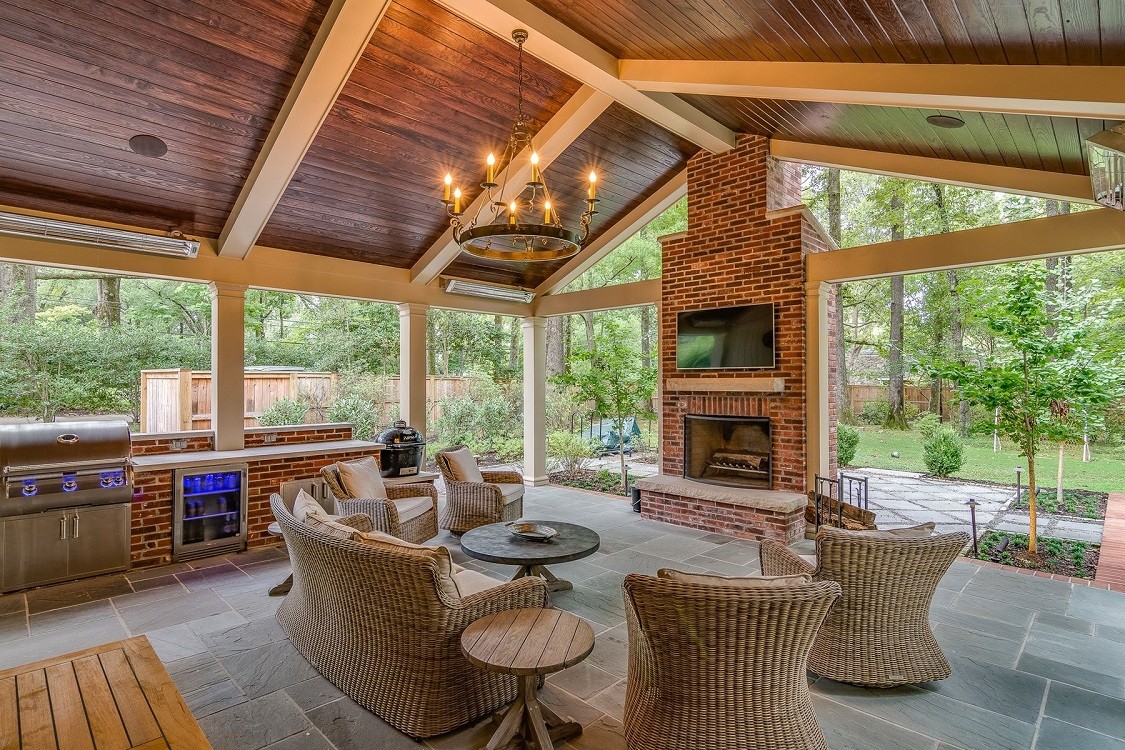 Do you wish to have your very own Outdoor Living Space? Perhaps a Patio? Or a Pergola? Fun fact. Did you know that having a Pergola on the premise can increase the value of your home? Not only that, but it can also improve your living experience. So, what needs to be done when building an Outdoor Living Space?
First, determine whether you would like to have a Patio or a Pergola designed for you. The two have a significant difference. For starters, Patio is an extension of your home while a Pergola is a standalone structure. A Pergola can be roofed or roofed with planks. This means that there is a gap in between each planks so you can look up at the starry night. A Pergola also has more privacy as you can have drapes as "walls" if you would like a little privacy outdoors. Meanwhile, a patio does not have drapes. It is an open air concept, which is attached to your home. This can be the perfect spot for a barbeque or a chill area for you to drink your beer. Either way, having these structures will definitely increase the value of your property.
Does that seem complicated to you? Do you have the time, the resources and energy for the entire project? Or perhaps you do not even know where to start and how to start. Don't worry. That is exactly why we are here. So, who are we, exactly? We are "Sugar Land Landscape Designs & Outdoor Living Areas". Our team consists of individuals who are creative, committed and easy to communicate with. If you already have a design in mind, let us know, and we will begin with the measurements and identify the materials needed to build your Outdoor Living Space. Feel free to always approach our team should you need any clarification on why a certain material was chosen over the other. Our team will be most happy to support you end-to-end on this project.
What are you waiting for? Get in touch with us now to secure a slot with the only landscape company you will ever need.

These are but some of the services we offer as Sugar Land Landscape Designs & Outdoor living areas. We have the skills and the necessary tools to provide these services, that's why we insist that you need to reach out to us for the best services.
Feel free to request for a free quotation from our company now!
We service all of Texas. Below is a list of cities most of our services are at on a daily basis:
And all other cities throughout Texas, just fill out the form below for a free quote!