Irrigation Installation & Repairs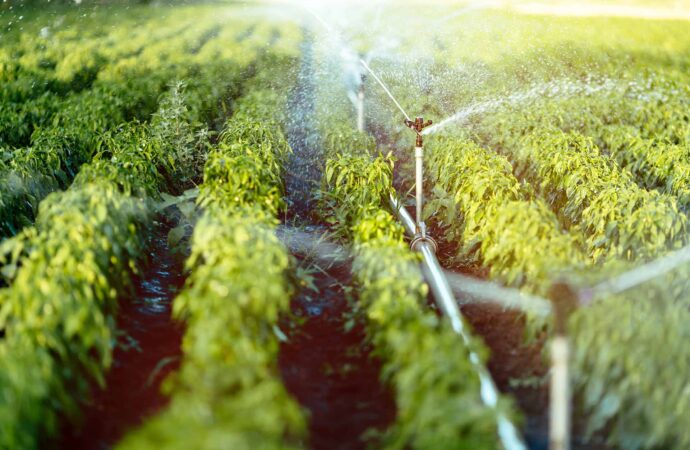 Are you thinking of having an Irrigation System installed?
There are many things to consider before you can have them installed. You need to thoroughly understand your landscape. What is your soil type? The type of soil can help you determine what kind of Irrigation Method and Irrigation Interval you would need. For example, soil that has a sandier texture would need to be watered frequently at a high rate. This needs to be done so that moisture can be kept at the root zone. Soils that have a tighter clay base can hold moisture for a longer period of time if compared to sandy soils. In this case, clay soil would need to be watered frequently but at a lower rate so that runoff can be prevented.
Besides that, you would also need some knowledge of land topography. For example, if your landscape currently has a slope, then it may pose a challenge. Drip irrigation is known to work well in these cases. However, the intervals of when it should be watered must be adjusted so that runoff can be prevented. If your landscape has high wind or low humidity, then it is advised to avoid having sprinklers in place. Why? Because the evaporation rate would be very high. It is good to note, that drip irrigation can work well in either one of these situations.
Are you unsure what to do now? Maybe you do not have much experience or the know-how to install your own Irrigation System. That is understandable. Choosing the right method and system run time or interval can be a challenge. This is exactly why we are here to extend our services to you. We are Sugar Land Landscape Designs & Outdoor Living Areas. 
Our team consists of creative and committed individuals who are easy to communicate with. For your information, we not only specialize in Irrigation Systems. We have a wide range of services available for you. Maybe you could check our list of services: Landscape Design & Installation, Outdoor Patios, Outdoor Pergolas, Stonescapes, Residential Landscaping, Commercial Landscaping, Irrigation Installation & Repairs, Drainage Systems, Landscape Lighting, Outdoor Living Spaces, Tree Services, and Lawn Service.
What are you waiting for? Get in touch with us and have your slot secured with the only landscape company you will ever need.
Here is a list of our services you can get at Sugar Land TX Landscape Designs & Outdoor Living Areas:
We service all of Texas. Below is a list of cities most of our services are at on a daily basis: