Welcome to Sugar Land Landscape Designs & Outdoor Living Areas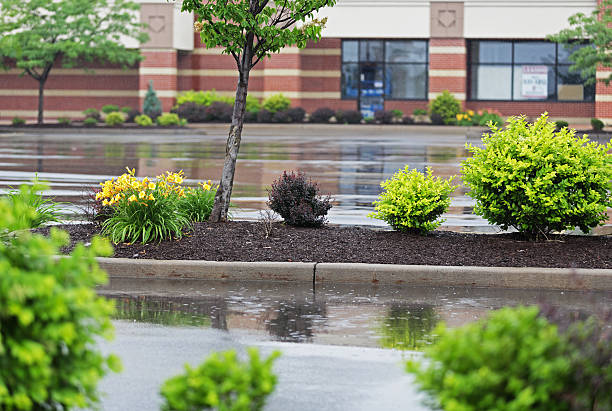 Some people question whether outdoor living spaces are essential or not. Well, outdoor living spaces are so important, and they come with several excellent benefits. If you are looking for a way of expanding your home, then an outdoor living area is the best way to do so.
Outdoor living spaces will expand your living area from the interior of your house to the outdoors. In fact, during the summer seasons, outdoor living spaces come with so many benefits. They provide you with an escape route from the monotonous indoor life.
With outdoor living areas, you have a place where you can sit and enjoy the beautiful views of nature more so when you have a garden in your compound. Nowadays, it is possible to fit everything in your outdoor living area, starting from the kitchen to any other thing you might need.
This means you can enjoy your life in your outdoor areas without having to go back to your house either for meals or anything else, for that matter. If outdoor living areas are well-designed, they can be comfortable for you and your family.
Other than the direct benefits that outdoor living areas bring, they come with other indirect benefits like the enhancement of the value of your home. If you are looking to sell your house shortly with an outdoor living area, then you are likely to pick a higher price for your house.
In general outdoor living areas come with a host of benefits, and you can't avoid them in your compound. The secret to enjoying life in the outdoor living area is constructing it in the right way that will fit you comfortably.
There are several outdoor living designs that you can choose from for your compound. You need to be very careful with the kind of choices you make when it comes to outdoor living areas. You need an outdoor living area that is compatible with your home and one that will blend well with your compound.
After making up your mind, you need to look for someone who is well-skilled and experienced in the process of constructing outdoor living areas. Remember, as we said much earlier, the experience you get from the outdoor living areas is directly linked to how well this process is carried out.
Depending on your choice, you need someone who will be able to carry out this process correctly for you. If you have some tastes and preferences, you need someone who will be able to deliver your desired outdoor living area precisely to you.
If you prefer the best outdoor living areas and desire to end up with the best of them, all you need to reach out to Sugar Land landscape designs & outdoor living areas. The company has so many years of service, which makes them the best candidates for the job.
Depending on your outdoor living area choice, the company has what it takes to deliver it to you in its finest form. The workers from the company are well trained to offer nothing but the best services to the clients of the company.
The skills and the innovation from the workers of the experts from this company are very innovative and talented as well. They are also always ready to help you get your desired outdoor living area in the best way possible.
Come to us for the best outdoor living areas. We are the best in the business and well-talented. We have a full team of experts who are well-trained to make sure that they yield to your demands. We can create all forms of outdoor living areas.
From pergolas to patios, our expertise is extensive, and you can rely on us for all the outdoor living area services. Our workers are well-skilled and talented and are always committed to making sure that they deliver something new to you.
Whatever you need from us, we shall deliver it to you in a way that will exceed your expectations. No one values clients the way we do; that's why we are always ready to offer them quality services at very affordable prices.
We do not just create outdoor living areas. Ordinarily, we come up with the best plan and design for any task we undertake. Our design and plan are always the best; that's why we always end up with the best outdoor living areas.
Our services are the best, that's why we have so many clients who always express their satisfaction with our services.
Other than the outdoor living areas, we also have expertise in other areas as well. In short, we are a top company capable of offering so many services in the best way possible. The list below comprises of the top services that we provide as a company.
We can offer these services entirely. We are very reliable and very dependable at the same time. Take a keen look at the services that we offer and choose any for yourself, and we shall provide it to you in the best way we can.
Here is a list of our services you can get at Sugar Land TX Landscape Designs & Outdoor Living Areas:
We service all of Texas. Below is a list of cities most of our services are at on a daily basis: