Landscape Design & Installation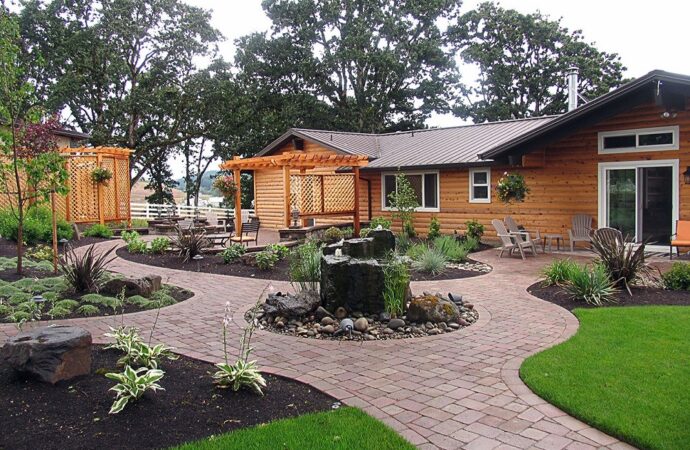 Are you interested to have your landscape redesigned? Do you know what is needed to successfully design a landscape? Most of the time, people make the mistake of rushing to the nearest garden supply store in their area to choose their plants, which costs them more time than necessary. Then, reach home just to find out that the plants they've bought do not fit the landscape of their home. We will share with you some tips to consider when having your landscape redesigned.
In general, you need to know your yard like the back of your hand. Consider the conditions of your yard, you need to know the amount of sun an area can receive. Not only that, but you would also need to know which area has how much shade exposure. Basically, you need to analyze the microclimate of your current landscape. Then, identify the use case of your yard. Should your yard be child-proof? Or do you plan to develop your yard into an outdoor entertainment area?
Draft a plan on where you would like your walkway to lead. By understanding these use cases, you can easily decide on what kind of plants or surfaces you would want your yard to have. Then, think about the theme of your yard. Are you leaning towards having a relaxation garden? Or perhaps an oriental garden? Besides this, you may also want to consider if you would like to have any outdoor living spaces to be built.
Does that seem complicated to you? Do you have the time, resources, and energy for the entire project? Don't worry. We are here for you. Who are we? We are "Sugar Land Landscape Designs & Outdoor Living Areas". Our team consists of individuals who are creative, committed, and easy to communicate with. Let us know how you would like your yard to be, detailing the use cases and budget allocation. Our team will be most happy to support you end-to-end on this project.
What are you waiting for? Get in touch with us now to secure a slot with us. The only landscape company you will ever need.
Here is a list of our services you can get at Sugar Land TX Landscape Designs & Outdoor Living Areas:
We service all of Texas. Below is a list of cities most of our services are at on a daily basis: