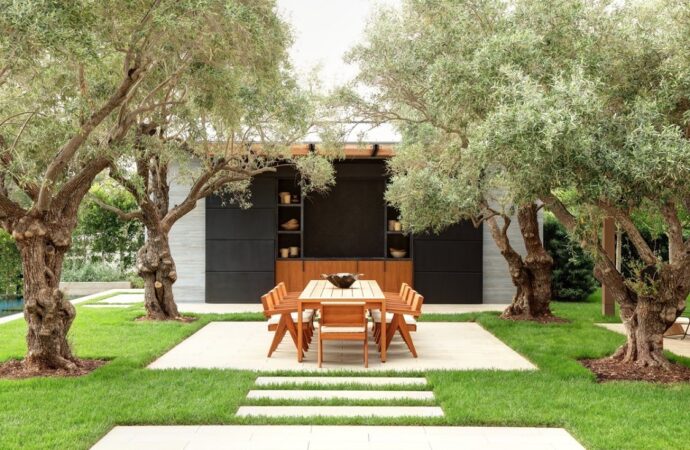 Do you want a Patio built for your home? It may seem like an easy task, but behind the scenes, a lot of time and effort must go into planning, before you can start on this mini-project of yours.
Where do you begin? You would need to first think about what kind of design you would like your outdoor patio to have. Now, you can't just jump right into it. You must consider the design or overall look of your house. From there, you can then choose a design for your patio which can be linked to the existing structure of your home.
For example, a house with a flat roof would not work well with a dome-shaped patio. It is also important to consider the surrounding landscape when choosing the color scheme of your patio. For example, if your house is creamed color, you would not want to go for bright colors such as orange for your patio. Another factor for you to consider would be the location of your patio. As your patio would be an outdoor extension to your home, try to choose the side of your house where there would be no tree branches directly above your patio.
While you are at it, you may also want to consider the wind direction to determine which side your patio should be built on. Why? Unless you don't mind having to constantly clean your patio's roof and rid it of fallen leaves, then I would suggest you really consider the perfect location to build your patio.
Does the process seem complex? Why not hire professionals, like us? We are "Sugar Land Landscape Designs & Outdoor Living Areas", and we are here for you. Our team consists of individuals who are creative, committed, and easy to communicate with. Not confident in your color scheme? Or maybe you doubt your design ability? Just describe to us how you would like your patio to be, and our team will begin to draft design proposals for you to approve. Once approved, we will immediately begin to build your patio.
Get in touch with us now, and soon, you will be able to enjoy your very own patio.
Here is a list of our services you can get at Sugar Land TX Landscape Designs & Outdoor Living Areas:
We service all of Texas. Below is a list of cities most of our services are at on a daily basis: